January 28, 2019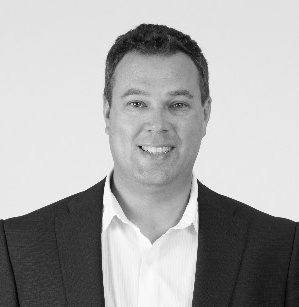 Global contract research organization (CRO) Nutrasource Pharmaceutical and Nutraceutical Services is proud to announce the hiring of Brad Wallace as Chief Operating Officer. Mr. Wallace will leverage 25 years of leadership and management experience in scientific-based consulting to assist Nutrasource in its next phase of significant growth and expansion.
"Mr. Wallace is an outstanding addition to the team and I am thrilled to add his impressive skill set to our company at this rapid and very exciting stage of growth," says William Rowe, CEO of Nutrasource. "As COO, Mr. Wallace will bring fresh perspective to Nutrasource's operations while driving the company toward its ambitious business goals."
Mr. Wallace's professional journey began 25 years ago when he co-founded environmental and technology application consulting firm Innovative Management Solutions (IMS). Over a period of seven years, IMS delivered more than 500 projects on behalf of 25 federal organizations, a series of major hospitals, and a range of private sector clients. During his time with IMS, Mr. Wallace was a keynote speaker at more than 10 conferences and was a recipient of the Ottawa Business Journal Forty Under 40 Awards Program.
In 2002, IMS joined Jacques Whitford, a leading national consulting firm, where Mr. Wallace served in a variety of positions leading growth across multiple business units and geographies. Mr. Wallace received both the 2007 Operational Excellence Award and the 2008 Teamwork & Entrepreneurship Award at Jacques Whitford.
In 2009, Jacques Whitford joined Stantec, a global consulting firm, where Mr. Wallace progressed through a number of positions to his latest role of Senior Vice-President and Business Leader, Environmental Services. In this role, he was responsible for a practice of 1,000 professional staff ranging from scientists and engineers to field technologists, data specialists, and communications experts operating in 10 business units across Canada.
Mr. Wallace graduated from the University of Waterloo in 1994 where he received an Honors Bachelor of Environmental Studies and an Environmental Assessment Certificate. While studying at Waterloo, he also obtained a Business Option from Wilfrid Laurier University and later completed an Executive Development Program at the Queen's School of Business.