April 11, 2023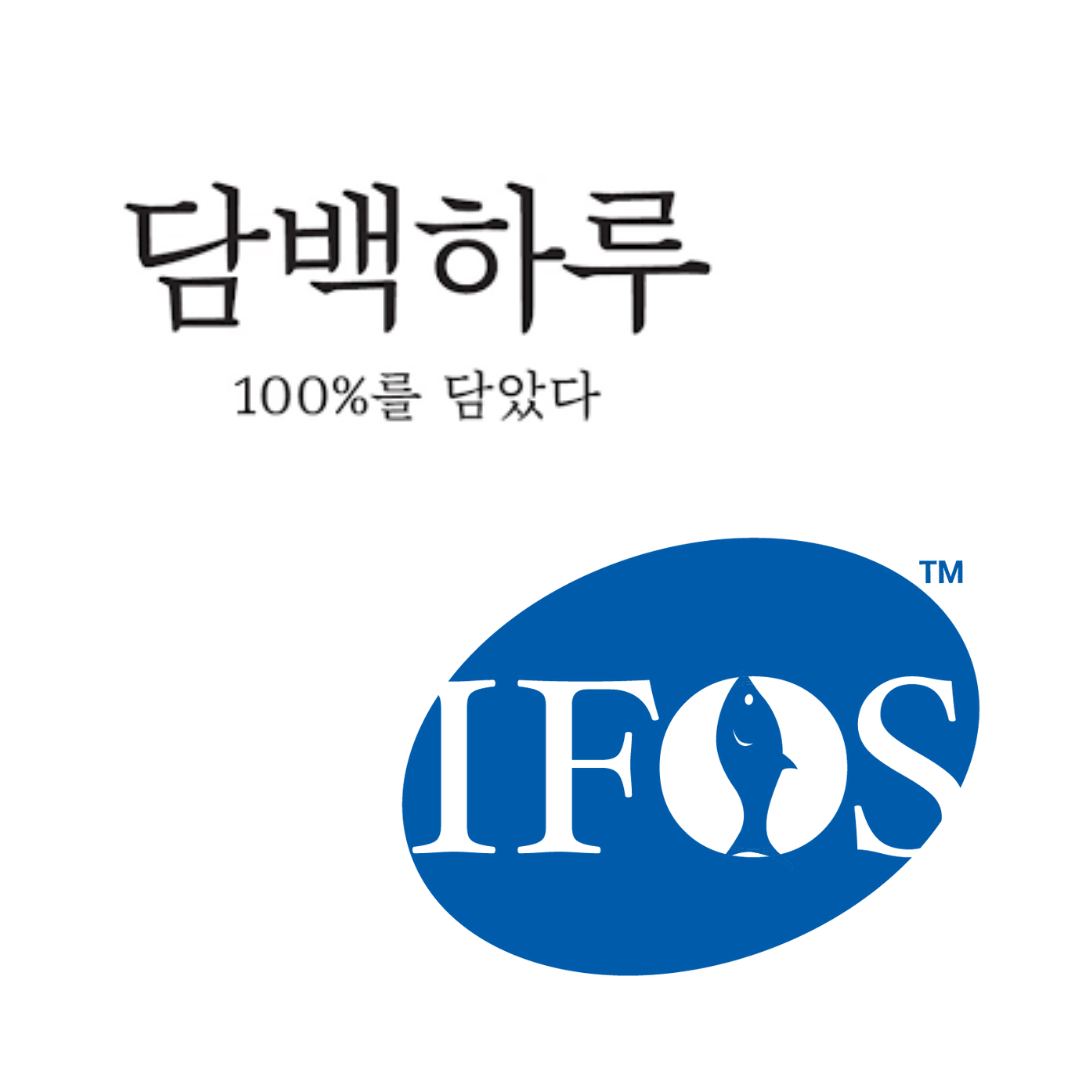 Guelph, ON – April 11, 2023 - Nutrasource Pharmaceutical and Nutraceutical Services, a global full-service contract research organization (CRO) has announced today that FMW Corp., a client of Certifications by Nutrasource has received approval for labelling and advertising using the IFOS (International Fish Oil Standards) logo, marking the first time in Korea for a Korean-manufactured supplement product to use third-party IFOS™ labels without either importing ingredients or manufacturing outside of Korea.
"Nutrasource is extremely proud to achieve approval from the KHSA of the IFOS™ logo on product packaging for the first time in a Korean manufactured supplement. This approval illustrates the level of quality of the FMW products as well as the importance of transparency and third-party testing to the Korean marketplace," said Kevin Yan, Vice-President, Certifications and Analytics at Nutrasource. "We are happy to continue to serve the Korean market by ensuring that its consumers have access to knowledge of the high-quality products available to them."
Historically, approvals of this kind have been given by KHSA on a case-by-case basis, and all products both manufactured in and imported to Korea, must have submitted applications to KHSA for third-party certifications use. KHSA is commissioned by KFDA (Korea Food & Drug Administration) to review applications, and this announcement affirms that both parties recognize this IFOS certification.
Click Here for FMW's IFOS™ Certification Page
"FMW pursued an IFOS™ certification as it is a globally recognized certification that evaluates Omega-3 products with the most stringent of criteria. The IFOS™ certification showed us that we had selected high-quality raw materials and our product formula produced an excellent quality final product. This recognition also helped grow consumer trust in FMW's supplement," said Yun Taeho (Demian), Director of Planning and Development, FMW. "Nutrasource has actively supported FMW every step in gaining IFOS™ approval from KHSA. As it is the first time this certification is approved for products manufactured in Korea, there were various hurdles under the domestic law and industrial structure to overcome." 
For more on Certifications by Nutrasource, visit: https://certifications.nutrasource.ca/
About Nutrasource Pharmaceutical and Nutraceutical Services Inc.
Nutrasource is a leading nutraceutical and pharmaceutical life sciences company focused on helping clients commercialize health and wellness products. In addition to a unique offering of clinical trial management, strategic and regulatory support services along with a state-of-the-art clinical trial site, Nutrasource offers a series of third-party natural ingredient certification programs (NutraStrong™, IFOS™, IGEN™, IPRO™, and ICAP™).
About FMW Corp. Products
Mild%y is a health functional food distribution company that solves health problems in advanced countries. We are planning and distributing the highest level of health functional foods in Korea through deep collaboration with global partners who have been recognized for their quality of raw materials worldwide.