The opportunity to develop a dietary supplement into a pharmaceutical has never been greater. As drug pipelines run dry of new molecular entities, and supplement claims become increasingly aggressive, the two categories are converging in a way that presents limitless market possibilities.
With this potential comes the need for an experienced CRO that understands the regulatory complexities of both supplement and pharmaceutical categories while thinking multiple steps ahead. At Nutrasource, we pride ourselves on fitting into this niche. With 15+ years and a successful track record in dietary supplement and pharmaceutical regulatory and clinical consulting, Nutrasource provides the expertise you need to strategically and confidently transition your supplement into a drug.
Our specialized product development approach, outcome measurement determination, and protocol generation can assist with the planning and regulatory/clinical requirements needed to develop ingredients from nutraceutical to pharmaceutical with realistic goals, budgets, and timelines.
Our clients benefit from:
Learn how we can help you unlock the pharmaceutical potential of your dietary supplement.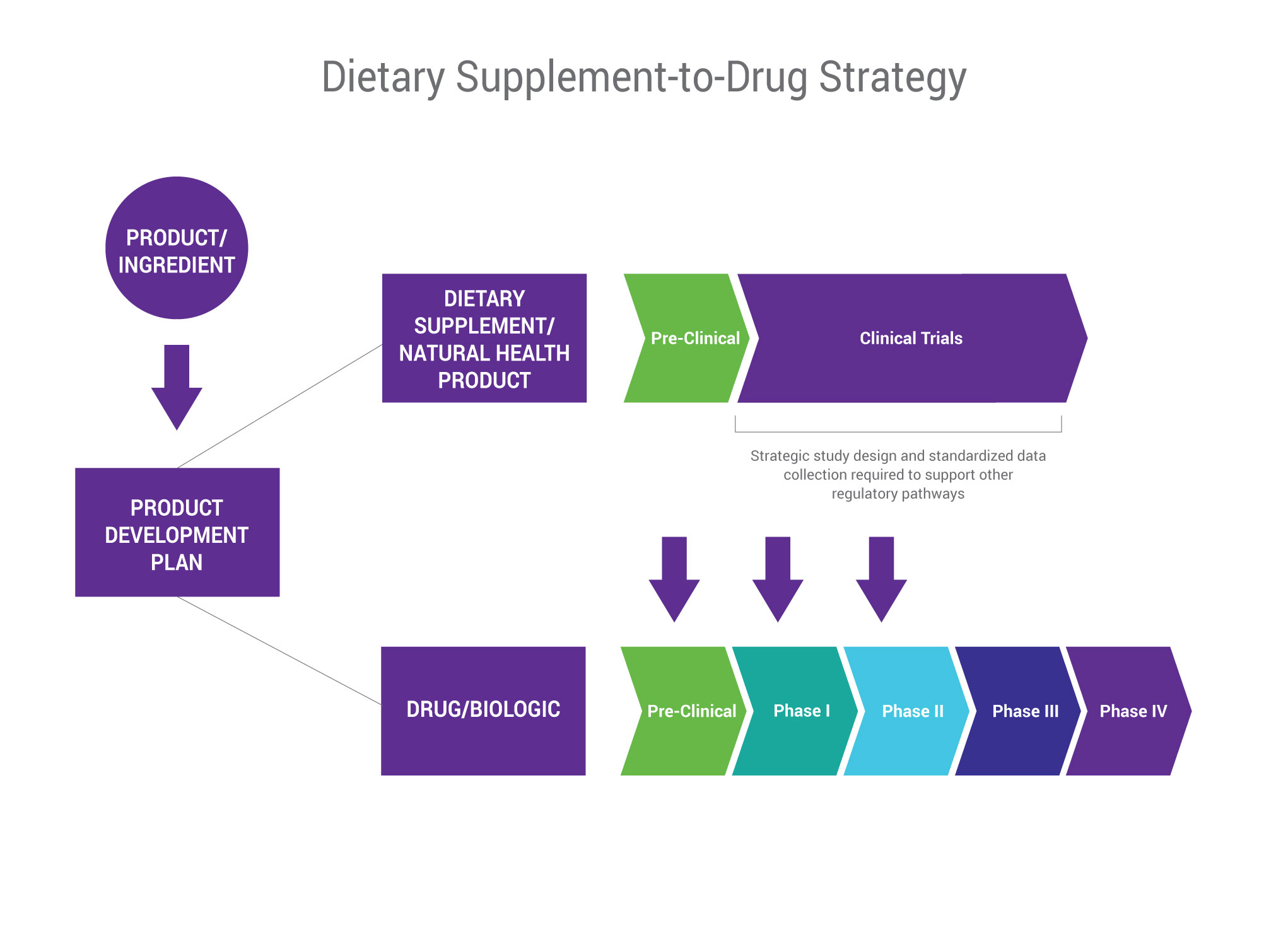 Learn More