What Is IKOS™?
The IKOS™ (International Krill Oil Standards) Program is the only third-party testing and certification program exclusively for krill oils. As a voluntary, subscription-based service available to the entire krill oil supply chain, IKOS™ tests products by lot, using direct analysis, for omega-3 and astaxanthin content, contaminants, and freshness.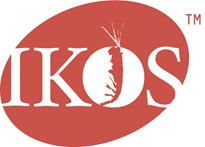 The purpose of IKOS™ is to allow companies to showcase their high quality, premium products, and to provide consumers with an easy, transparent way to compare krill oil products before they buy.
Learn more about the IKOS™ Program.
Related Content
SGS Nutrasource Interview with Aker BioMarine as First IKOS Certified Ingredient Provider - Josh Edwards and Todd Norton 
Learn More