June 06, 2023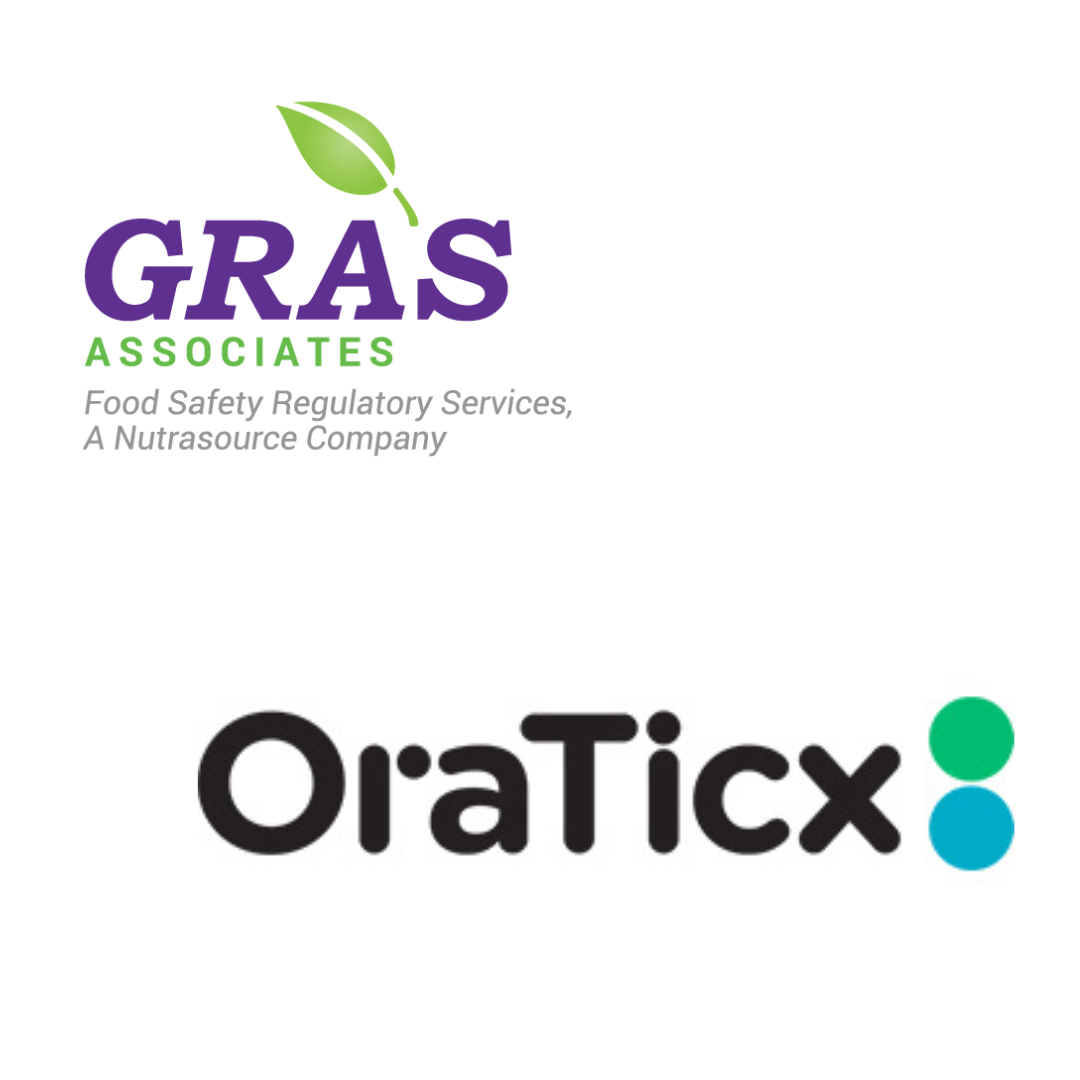 GRAS Associates (a Nutrasource company), is pleased to have partnered with OraTicx (formerly OraPharm), Inc. to receive a "no questions" letter from FDA for the GRAS notification (GRN 1063) for the use of Weissella cibaria CMU as an ingredient at levels up to 8 x 109 colony forming units per serving in yogurt, frozen desserts (dairy, ices, sorbets, and sherbets) and mixes, hard candy, mints, and chewing gum.
OraTicx, a company based in South Korea, established the OraTicx branch in the US and determined that GRAS with FDA notification was essential to grow oraCMU® into a global strain. 
The GRAS for oraCMU® was based on scientific procedures and supported by published literature, including genetic toxicity studies and a repeat dose oral toxicity study on the strain. Six published clinical trials in healthy subjects that consumed oraCMU® provide additional safety support for the GRAS conclusion.
Dr. Mi-Sun Kang, Head of Department/R&D Center OraTicx noted that GRAS Associates was selected to prepare the GRAS dossier and notification to FDA due to having a higher than industry average success rate along with the expectation of smooth communication through Nutrasource Asia, which is based in Korea Dr Kang also noted that "Our expectations were correct, and we are pleased to say that this is the first GRAS notified strain to FDA as an oral probiotic in Korea. We believe this lays the foundation for entering the global market." 
Amy Mozingo, VP of US Nutra Regulatory Sciences for Nutrasource, notes "OraTicx provided a robust dataset characterizing the strain and establishing the safety profile for oraCMU® resulting in a conclusion of GRAS status and no questions from FDA notification. Working with OraTicx, with support from Nutrasource Asia, was a successful partnership, we value them as a client and look forward to supporting them in future efforts."  
OraTicx plans to proceed with another GRAS program for another Weissella cibaria strain (oraCMS1®) and plans to conduct additional efficacy studies so that oraCMU® and oraCMS1® can be referred to as the most representative oral probiotics, not only in Korea but also globally, to help people around the world who are concerned about oral health.
For more information, visit: https://www.nutrasource.ca/
About Nutrasource Pharmaceutical and Nutraceutical Services Inc.
Nutrasource is a leading nutraceutical and pharmaceutical life sciences company focused on helping clients commercialize health and wellness products. In addition to a unique offering of clinical trial management, strategic and regulatory support services along with a state-of-the-art clinical trial site, Nutrasource offers a series of third-party natural ingredient certification programs (NutraStrong™, IFOS™, IGEN™, IPRO™, and ICAP™).
About OraTicx
Oral health is a leading indicator of your overall health. Afterall, your mouth is the gatekeeper of your entire body. At OraTicx (formerly OraPharm), our mission is to dedicate to improving your oral health by putting ceaseless effort to study more about oral health, a necessary prerequisite for whole body health. We believe that your oral health is where healthy bodies begin and we are continually striving to discover new ways to boost the immune system by providing the ultimate care in oral health. 

Our story started long back in 1997, under a theory that oral microbiome is crucial to your oral health. In the years since, we have continued to pave the way with breakthroughs that have found causes of the oral health problems as well as natural solutions. After conducting over 25 years' worth of studying the ROOT problem of dental hygiene, OraTicx has the potential to increase your immunity, balance microbiome and improve your overall health.
OraTicx avoids temporary chemical oral care systems and presents a new paradigm for effective and sustainable oral health through the balance and harmony of oral microorganisms.