Your product has potential to improve human health globally. Bring your innovations to life and access the lucrative health products market through clinical research.
At SGS Nutrasource, we bridge the gap between pharmaceutical-focused contract research organizations (CROs) and the nutrition research industry to provide you with the clinical trials solutions you need in the most cost-effective manner possible. With an experienced team and access to more than 250 clinical trial sites across North America, we have completed over 100 clinical trials to help our clients achieve their market launch objectives.
SGS Nutrasource's "pharma-lite" approach to clinical trials provides our clients with an unparalleled level of documentation not seen in the dietary supplement industry. We take a project management approach that helps you balance budget, time, and effort so that as a team we can manage risk as the trial progresses for the highest quality results possible.
As your clinical research partner, your timelines matter. Whether you have a fully developed clinical plan or just an idea, we provide the feedback needed to design and manage your trial to deliver maximum value. We conduct and oversee all phases of clinical trials, from early clinical development/Phase I, Phase II/III, and Phase IV, and take a strategic approach to site selection study placement and management from single-site trials (on- or off-site) to multi-centre, multi-country clinical trials.
Balancing marketing and scientific objectives can be challenging when investing in clinical research. We're here to make that process easier so that you get the results you need – on time, within budget, and with regulatory confidence.
Working with SGS Nutrasource, you will benefit from:
A project management approach from beginning to end
Clear and timely communication between our team and yours
"Pharmaceutical-lite" conduct for optimum regulatory assurance
Longstanding team experience liaising with government authorities on your behalf
Integration of both regulatory and clinical implications for the highest quality
Complete vertically integrated service platform customized to your needs and business goals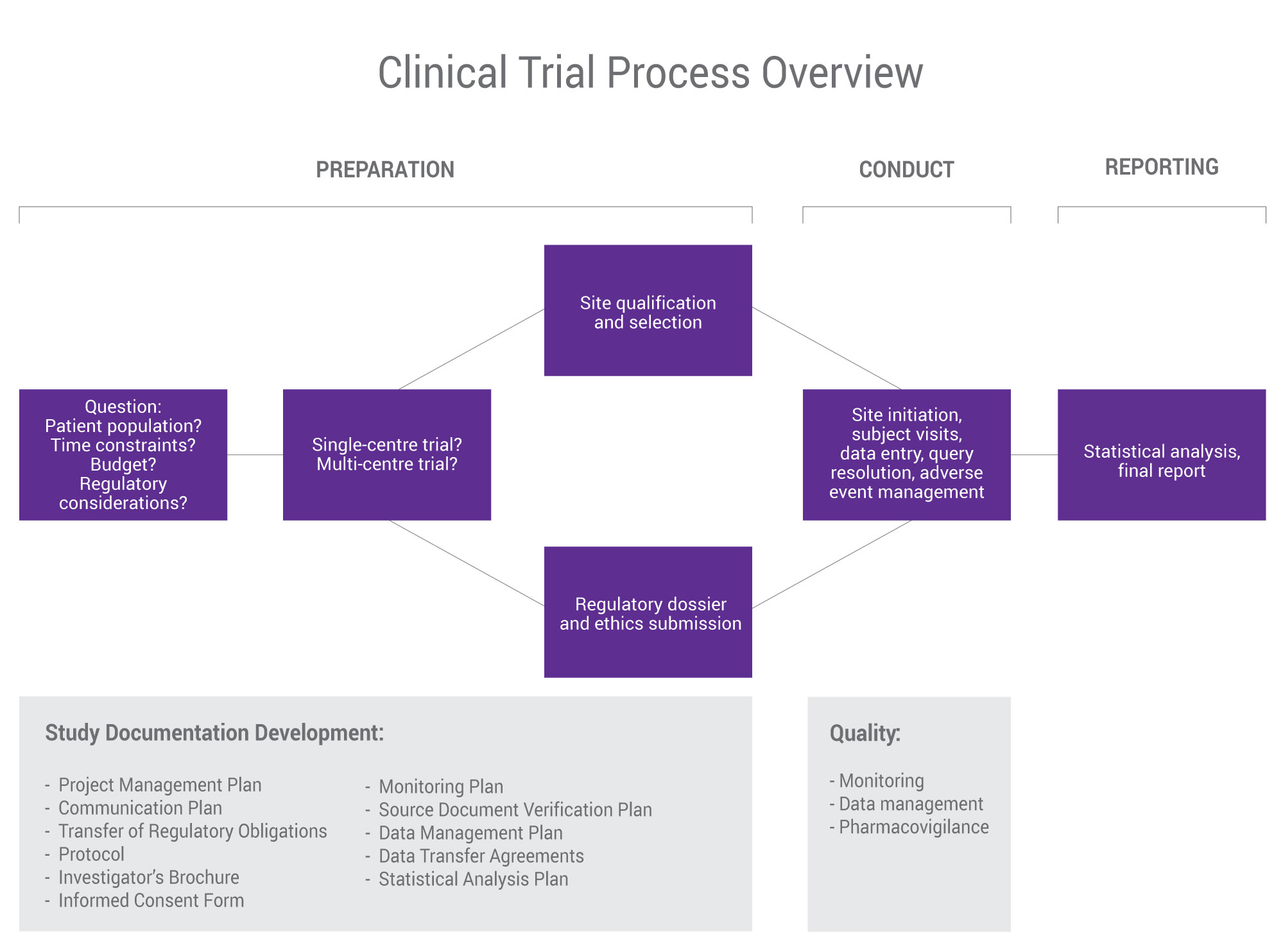 View a selection of our ongoing and completed clinical trials available in the public domain at clinicaltrials.gov (This list is non-exhaustive as only Sponsor-approved trials are eligible to be listed publicly).
Learn how we can help you design, manage, and execute your clinical trial to the highest level of regulatory and scientific quality.
Learn More