August 19, 2020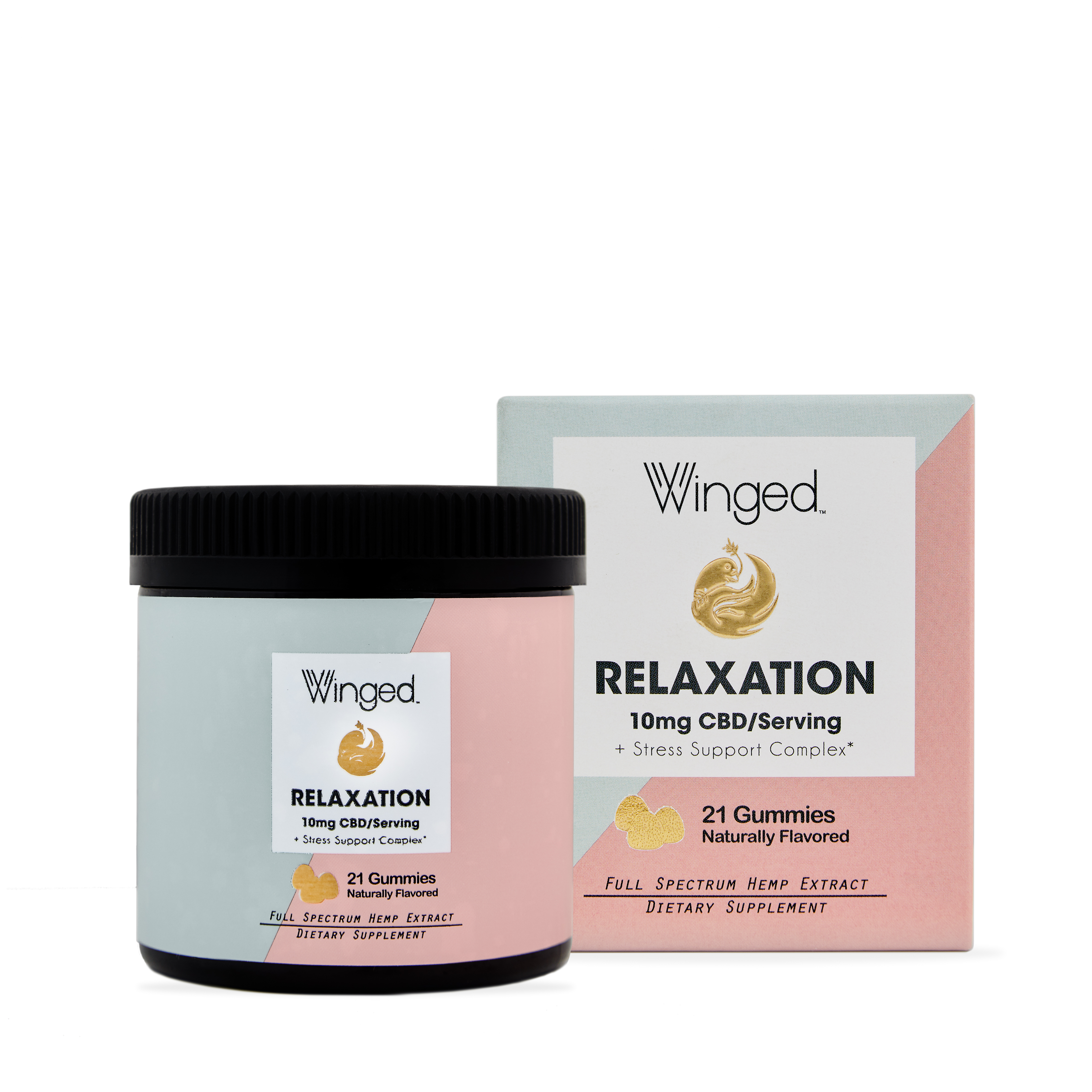 Nutrasource is pleased to welcome Winged CBD as the latest company to get certified by the IGEN program.
Part of the Certifications by Nutrasource group of programs, IGEN is a third-party certification that verifies label claims about the presence of GMOs in products and ingredients.
According to founder Jessica Mulligan, "Hi, I'm Jess, founder of Winged! Winged is a beautiful line of Women's Wellness products that are rooted in mood, with the idea that when a woman feels good, she is unstoppable. You know those mornings when you wake up, not overwhelmed and not anxious about all you have to do that day- when you pop out of bed thinking 'I got this today'- those mornings….you end up being in flow for the entire day, right? Well that's what Winged is. We aim with our products and supportive community to give her more of those days."
Continues Jessica, "We have these gorgeous female formulated products that focus on stress, sleep, mood and skin. We have both internal and external wellness products in amazing delivery systems such as- gummies, soft gels, sheet masks, etc. We combine organically grown CBD with adaptogens and botanical herbs that are female focused like Evening Primrose, Chaste Tree, Black Cohosh and more. Our products are super clean ( no synthetic preservatives or fillers - ever), are Hemp Authority certified, and all have a QR code with a link to a 3rd party lab result. Our Radiance line combines a blend of exotic hydrating botanicals including Rosehip, Sweet Almond, Jojoba, Marula seed and Argan oil (and many more). We just got Leaping Bunning Certified on our Radiance Line, and we couldn't be more proud!"
"We are committed to quality and transparency and that is why it was important for our brand to certify our products through Non-GMO IGEN," said Jessica. "Their reputation and commitment to quality is well known to industry and consumers."
Explore Winged's product reports and testing results here.
Have a product you'd like to get certified? Contact us today.