August 13, 2021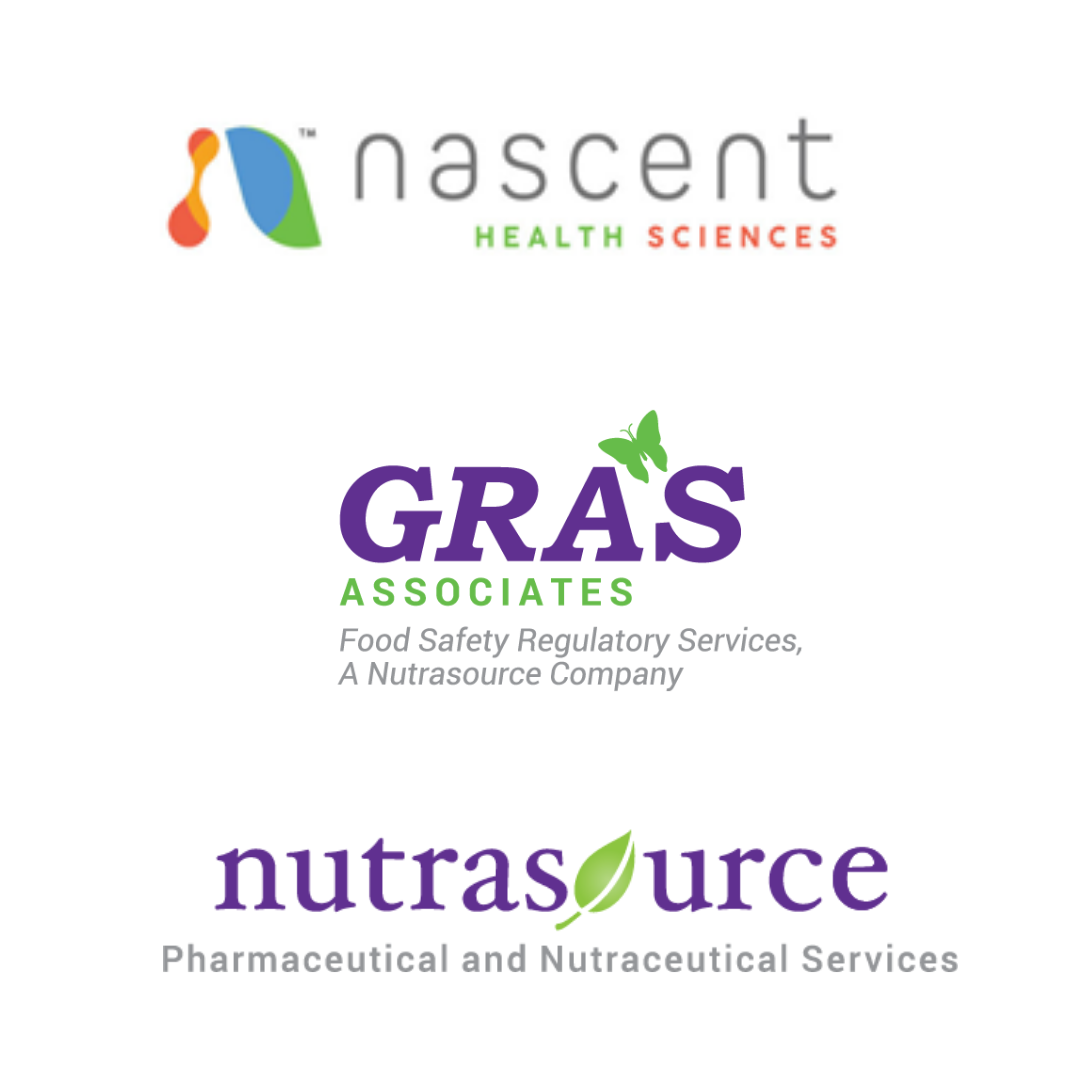 Guelph, ON – August 13, 2021 – Today, Nutrasource Pharmaceutical and Nutraceutical Services, a leading nutraceutical and pharmaceutical life sciences company is announcing that GRAS Associates has successfully submitted a GRAS Notice to FDA on behalf of Nascent Health Sciences, a natural ingredient supplier.
Amy Mozingo, Vice President of US Nutra Regulatory Sciences, Nutrasource/GRAS Associates notes "GRAS Associates is pleased to have assisted Nascent Health Sciences in realizing their goals of GRAS status and FDA 'no questions' for the GRAS notification (GRN 983) of their SoPure™ purified steviol glycosides. Our scientific team is uniquely positioned to provide expert guidance for achieving GRAS status for steviol glycosides ingredients as over half of the GRAS conclusion notified to FDA have been successfully submitted by GRAS Associates."
GRAS Associates, a fully owned subsidiary of Nutrasource, assists supplement and food ingredient companies with full regulatory scientific services from concept to claim, including regulatory guidance and program development, establishing safety of ingredients, claims substantiation, and technical label review for U.S. market access.
"We are very pleased to receive the FDA's No Objection Letter regarding SoPure™ Stevia's GRAS status," says Hank Wang, Technical Director of Nascent Health Sciences. "This confirmation expands upon the FDA's previous No Objection for our Reb A to now include all steviol glycosides we extract from the leaf. This now provides our manufacturing customers with confidence knowing that their stevia supply is not only grown naturally and sourced sustainably but is also safe and backed by the most stringent regulatory approvals."
SoPureTM Stevia has been successfully incorporated in products including:
Beverages: Carbonated Soft Drinks, Energy Drinks, Juices, Iced Tea, Iced Coffee, Sport Drinks, Powder Soft Drinks
Baked Goods & Desserts: Breads, Cakes, Cookies, Brownies, Pies, Cereal and Cereal Bars, Gelatins
Condiments & Sauces: Ketchup, Mustard, Mayonnaise, Pickles, Steak Sauces
Confections: Hard & Soft Candies, Chewing Gums, Chocolates, Chocolate Powders
Dairy Products: Yogurts, Flavored Milk, Ice Creams, Frozen Novelties, Puddings
Tabletop Sweeteners: Tablets, Liquids, Powders
Personal Care: Cosmetics, Lipsticks, Mouth Washes, Toothpaste, Cough Syrup, Dietary Supplements, Protein Drinks, Replacement Meal Drinks, Vitamin Bars

"Nutrasource / GRAS Associates was an essential partner in securing the FDA review and confirmation," continued Wang. "Their expertise was evident throughout the process as they guided us towards the successful conclusion by the FDA."
For more information on GRAS Associates, visit www.nutrasource.ca 
For more information on SoPure™ Stevia, visit www.nascent-health.com 
About Nutrasource Pharmaceutical and Nutraceutical Services Inc.
Nutrasource is a leading nutraceutical and pharmaceutical life sciences company that brings together the strategy, expertise and services required to help clients commercialize health and wellness products with strong science and regulatory confidence. Our unique offering of clinical trial management, strategic and regulatory consulting services along with a state-of-the-art clinical trial site has been developed with one goal in mind – your success in the global marketplace. We also offer a series of third-party certification programs focused on natural health ingredients such as omega-3s (IFOS™), probiotics (IPRO™), non-GMO (IGEN™), and CBD (ICAP™). All of our groups work closely with our research and development team, which is developing timely products such as POC (Point-of-Care) technology and a RWD (Real World Data) system for consumer information collection. www.nutrasource.ca 
About Nascent Health Sciences, LLC.
Nascent Health Sciences, LLC is a provider of high quality, science-based ingredient solutions for the food & beverage, nutraceutical, pharmaceutical, and personal care industries. Creators of innovative ingredients including SoPure™ Stevia and PureQQ® Pyrroloquinoline Quinone, the Nascent team combines more than 125 years of experience partnering with product manufacturers to promote health & wellness while helping people live better lives.