May 31, 2019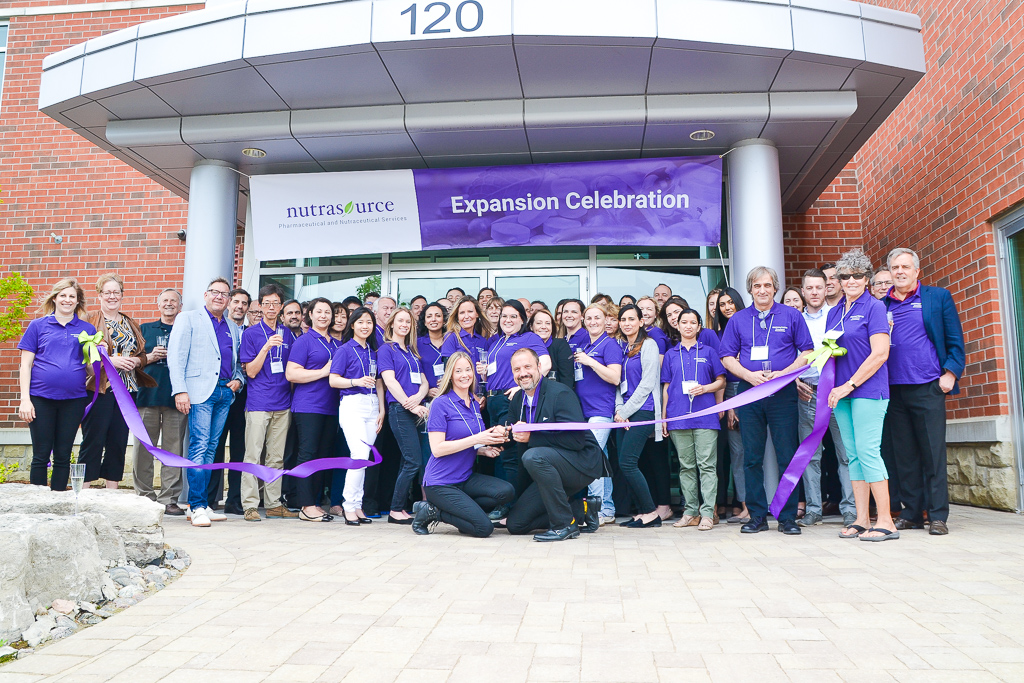 On May 30, 2019, Nutrasource marked the official opening of its newly updated, 20,000-square-foot Clinical Research Unit and head office facility with a ribbon-cutting ceremony and reception.
We were pleased to welcome esteemed guests from the City of Guelph, the Guelph Chamber of Commerce, the University of Guelph, and other local organizations dedicated to furthering scientific  excellence and innovation in the local region.
The facility expansion is a significant milestone in the company's nearly 20-year history, further augmenting its clinical offerings and enabling the clinical research team to better meet demand for trials in the natural health product, dietary supplement, food, probiotic, and cannabis sectors, among others.
Facility tours of the fully expanded Clinical Research Unit were led by William Rowe, President & CEO, Josh Baisley, Vice President, Clinical Design & Delivery, and Katie Keene, Clinical Research Coordinator.
Learn more about our clinical trials services or contact us to speak with a member of our Business Development team.