February 11, 2022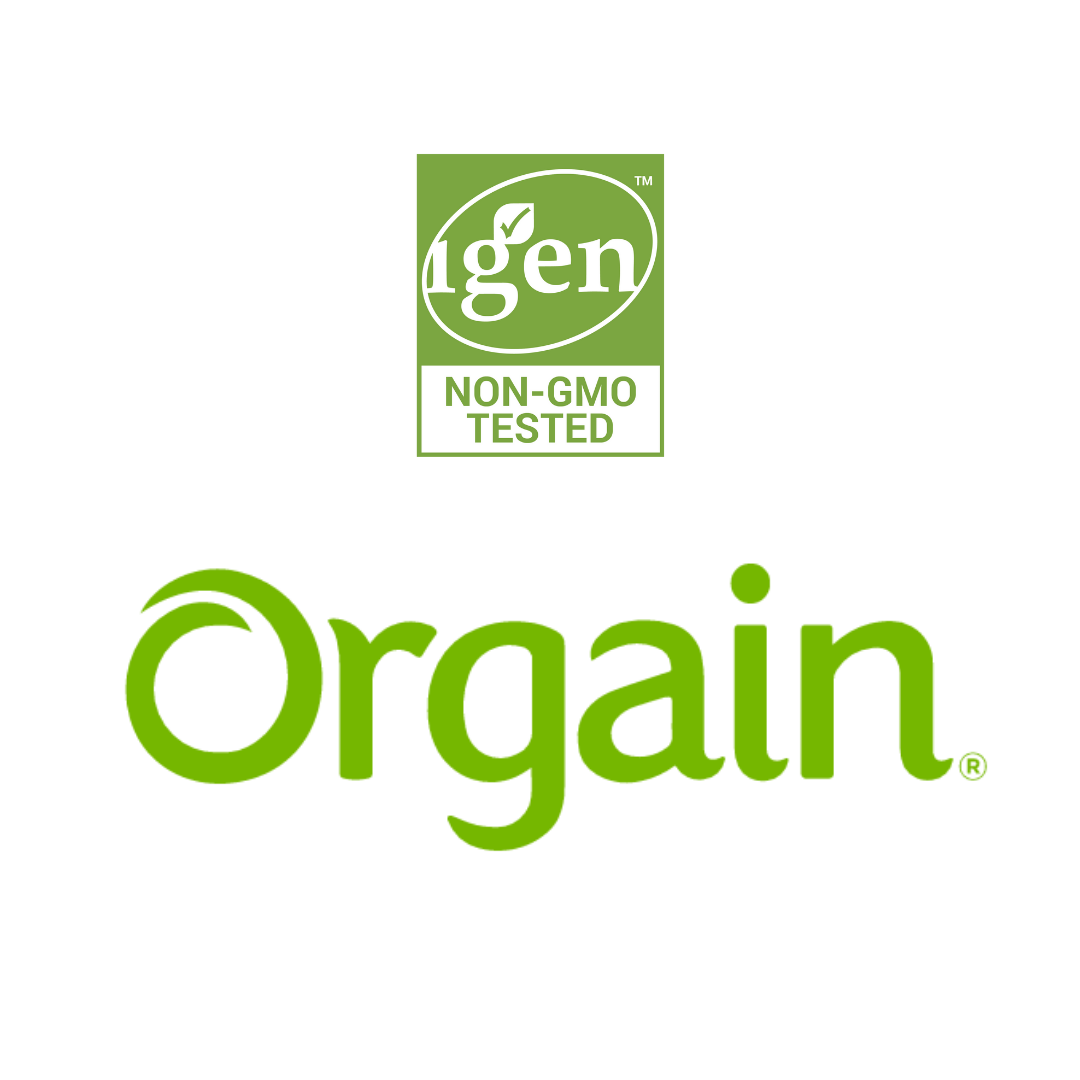 Guelph, ON – 11 Feb 2022 – Orgain® has announced today the reception of the Nutrasource IGEN™ Certification for their suite of collagen powders. IGEN testing and analysis confirmed no detectable amounts of genetically engineered GMO proteins and genes.
"At Orgain we believe that the healthiest and best tasting products come from the highest quality ingredients. That's why we pursued IGEN testing certification to provide people with thoughtfully sourced products," says Dr. Andrew Abraham, founder and CEO of Orgain. "Our high standards for nutrition, purity, and taste go into everything we create. Simply put, at Orgain, our mission is to help more people live vibrant lives through the power of good, clean nutrition."
The IGEN certification offers a testing-based solution for dietary supplement companies to verify label claims about their non-GMO status. This provides the consumer with the transparency needed to make informed GMO choices based on real scientific data. It also certifies a variety of product types, from herbal supplements and vitamins to food ingredients ensuring the absence of GMO genes and proteins found in common bioengineered crops.
"Nutrasource is extremely proud to have Orgain as a member of the Certifications by Nutrasource platform by joining the IGEN program," said Kevin Yan, Director, Certifications and Analytics. "In becoming a member, Orgain is making a commitment to their customers about the quality of their products, and the values and transparency of their brand."
IGEN Certified Products Include: (Orgain IGEN Profile)
Collagen + Superfoods
Collagen Creamer French Vanilla
Collagen Creamer Original
Collagen Peptides
Collagen Peptides + 50 Superfoods
Keto Collagen Chocolate
Keto Collagen Vanilla
Learn more about IGEN Certifications
About Nutrasource Pharmaceutical and Nutraceutical Services Inc.
Nutrasource is a leading nutraceutical and pharmaceutical life sciences company that brings together the strategy, expertise and services required to help clients commercialize health and wellness products with strong science and regulatory confidence. Our unique offering of clinical trial management, strategic and regulatory consulting services along with a state-of-the-art clinical trial site has been developed with one goal in mind – your success in the global marketplace. We also offer a series of third-party certification programs focused on natural health ingredients such as omega-3s (IFOS™), probiotics (IPRO™), non-GMO (IGEN™), and CBD (ICAP™). All of our groups work closely with our research and development team, which is developing timely products such as POC (Point-of-Care) technology and a RWD (Real World Data) system for consumer information collection. www.nutrasource.ca


About Orgain
Orgain® makes delicious Organic nutritional products including nutrition shakes, protein shakes, protein bars and protein powders to help people lead healthy, vibrant lives. Orgain was created by Dr. Andrew Abraham, whose own experience seeking high-quality organic nutrition during his cancer treatment years ago inspired him to develop products for active people in need of great-tasting wholesome nourishment on the go. Available online and in over 30k stores nationwide, Orgain is perfect for busy lifestyles, weight management & fitness training/recovery. Learn more at Orgain.com