February 19, 2020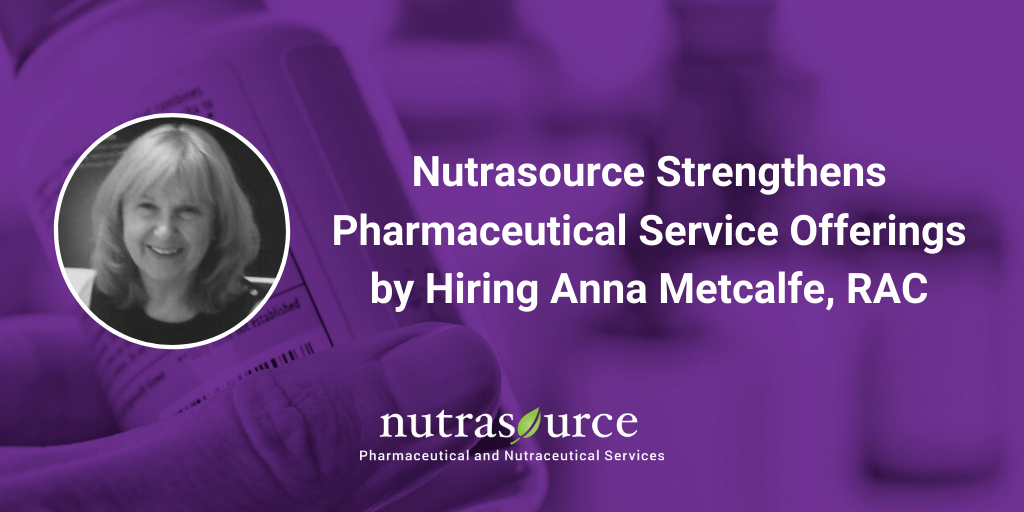 Nutrasource Pharmaceutical and Nutraceutical Services Inc. (Nutrasource) is enhancing its pharmaceutical capabilities by hiring Anna Metcalfe, RAC, as Vice President of Pharmaceutical Sciences.
As a global regulatory specialist, Anna has an extensive list of noteworthy achievements, including the successful registration of the first stem cell product worldwide in Canada in 2012. Prior to this, she led the global development of an osteoporosis product from the research stage through to EU marketing approval. Additionally, she contributed to the successful design and development of a Class II medical device and has brought many other unique products and devices to market in Canada, the U.S., and Europe.
Anna will leverage 35+ years of industry experience from pharma-powerhouses, including Procter & Gamble, NPS Pharmaceuticals, and Intertek Scientific & Regulatory Consultancy, to better serve our pharmaceutical and nutraceutical clientele with go-to-market strategies from drug development to medical devices. Anna is a graduate from the University of College London with a BSc (Hons) in Pharmacology and holds US Regulatory Affairs Certification from the Regulatory Affairs Professional Society.