June 05, 2019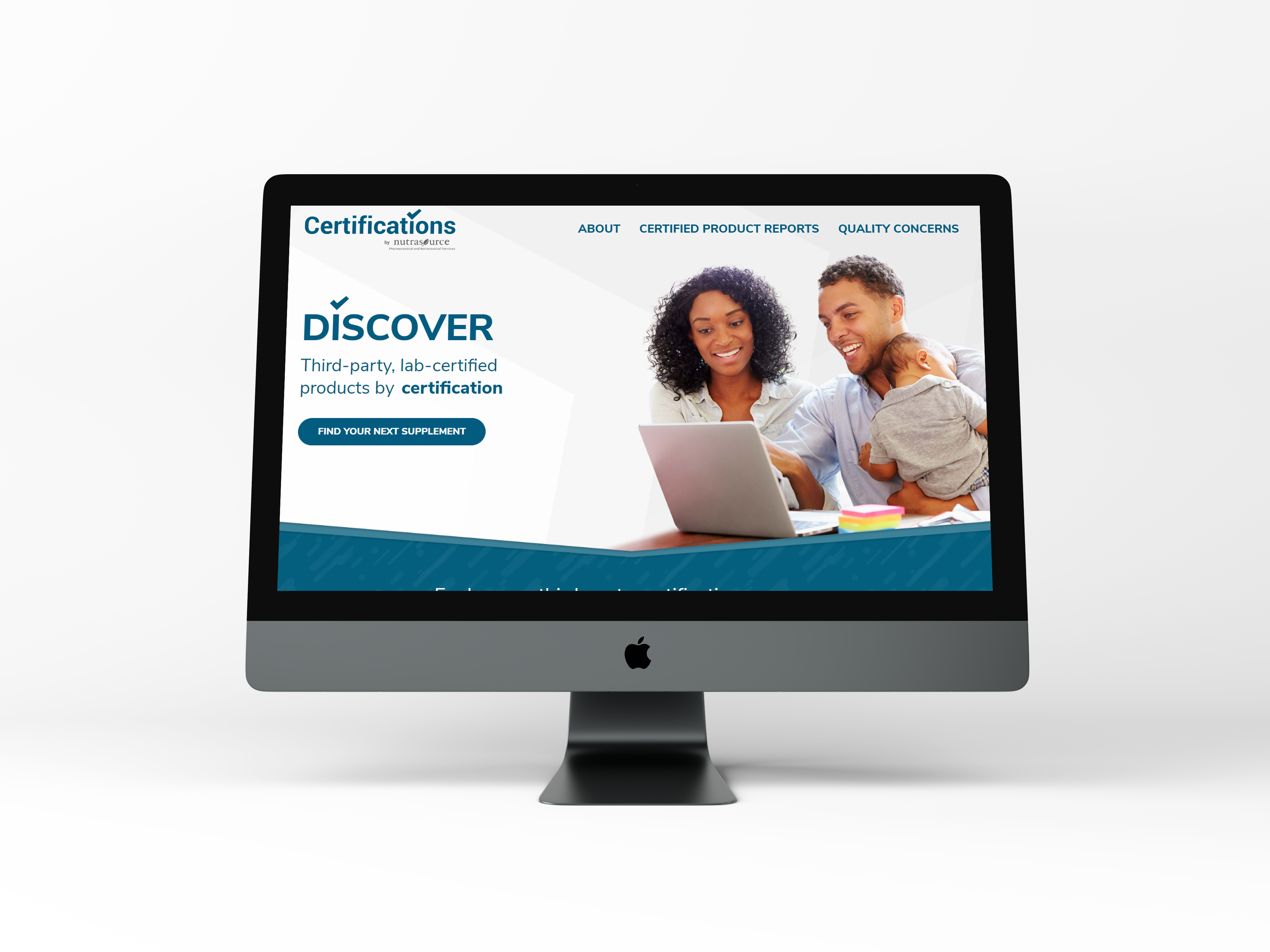 Guelph, Ontario (June 5, 2019) Nutrasource Pharmaceutical and Nutraceutical Services (Nutrasource) is delighted to announce the formal launch of its updated third-party certifications brand, Certifications by Nutrasource, and new consumer-facing website. The brand consolidates the company's individual dietary supplement certification programs, including the globally recognized IFOS (International Fish Oil Standards) Program, while maintaining brand recognition for each certification both online and on-pack. Through the fully updated website, consumers will enjoy an enhanced experience and user-friendly search capabilities to maximize transparency between brands and consumers.
"These changes were made in response to feedback from consumers and our customers over the past several years," said William Rowe, President and CEO of Nutrasource. "The new website provides one convenient place for shoppers to research, browse, and search for products by certification, brand, product type, and region. This enhancement further aids the supplement industry in showcasing premium products in a more transparent way than ever before."
The website, which was released on Wednesday, June 5th, showcases all of Nutrasource's third-party certifications, including the aforementioned IFOS Program for marine oils as well as IGEN (the International Genetically Modified Organism [GMO] Evaluation and Notification Program) for non-GMO testing, and IPRO (the International Probiotic Standards Program) for probiotics in one simplified, user-friendly website.
Transparency-based certifications such as IFOS, IGEN, and IPRO help guarantee that customers are purchasing safe, effective, high-quality products. Full test results are readily accessible and free for consumers to access through the website.
To learn more about Certifications by Nutrasource, please visit http://consumer.nutrasource.ca.
About Nutrasource
Nutrasource is a premier CRO that brings unparalleled expertise in nutrition, regulatory affairs, and pharmaceutical science to help clients achieve compliance and gain market entry for health products globally. With nearly 20 years' experience across the entire product spectrum from foods and supplements to pharmaceuticals, Nutrasource provides vertically-integrated solutions and unmatched scientific acumen in the pharmaceutical and nutraceutical industries to design and execute clinical trials as well as develop regulatory strategies that provide a unique advantage in product commercialization. No other CRO has the combination of personnel, with the breadth and depth of experience in both pharmaceutical development and natural health products, providing the leadership needed to launch products with strong science and regulatory confidence – from concept to claim. www.nutrasource.ca.
For more information, please contact:
William Rowe, President and CEO, Nutrasource
1-519-341-3360 | info@nutrasource.ca | Contact Form