September 04, 2019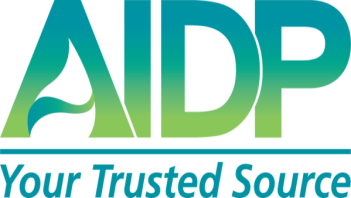 GUELPH, Ontario (September 4, 2019) – Advanced Ingredients for Dietary Products (AIDP), a leading raw material supplier, has collaborated with Nutrasource Pharmaceutical and Nutraceutical Services (Nutrasource), a full-service contract research organization (CRO), to achieve pre-market approval for prebiotic claims on PreticX® Xylooligosaccharide (XOS).
In a rapidly evolving prebiotic and probiotic market, companies are actively looking for strategies to differentiate themselves. AIDP did not have pre-market approval or their desired claims for their branded ingredient PreticX® XOS, which created a regulatory burden for their customers. Nutrasource worked with AIDP to develop a strategic regulatory pathway for the ingredient and is now the sole prebiotic ingredient with such novel claims.
"AIDP is committed to investing in unique products like PreticX®.  Only PreticX® XOS can make the desired claims, which separates this unique product from other XOS prebiotics on the market," says Dr. Jennifer Gu, Vice President of research and development for AIDP.  "Working with the Nutrasource team was a collaborative effort achieved by joining their regulatory expertise with our science."
"The Nutrasource team thrives in providing novel and unique regulatory solutions for its clients," says William Rowe, President and CEO of Nutrasource, "We are honoured to have secured these favourable regulatory results on behalf of AIDP for Canadian market access."
Nutrasource has secured a Product License for PreticX® XOS that has meaningful claims regarding prebiotic fibre and digestive health. Through combined thought-leadership at AIDP and Nutrasrouce, AIDP has effectively differentiated themselves in this product category while offering a competitive advantage to its customers. To learn more about the inter-disciplinary approach that Nutrasource took to achieve this favourable outcome for AIDP, reference our case study that can be found at http://info.nutrasource.ca/aidp.
About AIDP
AIDP is a leader in functional ingredients, with a focus on extensively researched products that meet consumer demand for wellness and healthy aging. Its commitment is to source high-quality ingredients and provide proprietary solutions that address formulation challenges. AIDP's success is grounded in its depth of experience and commitment to strong science for functional food and beverage product development. https://aidp.com/
About Nutrasource
Nutrasource is a premier CRO that brings unparalleled expertise in nutrition, regulatory affairs, and pharmaceutical science to help clients achieve compliance and gain market entry for health products globally. With nearly 20 years' experience across the entire product spectrum from foods and supplements to pharmaceuticals, Nutrasource provides vertically-integrated solutions and unmatched scientific acumen in the pharmaceutical and nutraceutical industries to design and execute clinical trials as well as develop regulatory strategies that provide a unique advantage in product commercialization. No other CRO has the combination of personnel, with the breadth and depth of experience in both pharmaceutical development and natural health products, providing the leadership needed to launch products with strong science and regulatory confidence – from concept to claim. www.nutrasource.ca.
For more information, please contact:
William Rowe, President and CEO, Nutrasource
1-519-341-3360  |  info@nutrasource.ca